The Value of Before and After Breast Augmentation Photos
When deciding whether or not to have breast implant surgery there are a lot of factors to influence your decision.
As with most important choices there are pros and cons to having a breast enlargement or a breast reduction.
Choosing the right clinic and surgeon are of paramount importance and one of the best ways to make an educated decision is with a visual aid. As the saying goes a picture tells a thousand words.
Before and after breast augmentation photos are an invaluable way of evaluating a surgeon's work and finding out whether they are the right person to perform your operation.
When considering surgery, the value of before and after breast augmentation pictures is even higher. A surgeon can only go so far in explaining to his patients how the surgery should look.
But some examples of his recent work show exactly what he is capable of, and whether the operation will leave any scars.
Surgeons will always have a portfolio of work to show prospective patients, but increasingly they are also posting examples of online. That allows patients to have a good idea of what questions to ask before their one-to-one consultation takes place.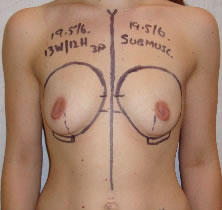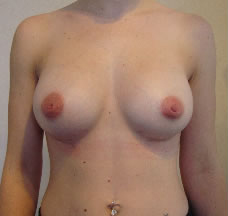 Before                                After
Patients who have received breast implants can look at photos and read corresponding descriptions to learn what type of implants were used in each case. This lets them develop realistic expectations for their procedure.